VR Design Studio can facilitate advance cognitive research into driver behaiours under a wide range of realistic weather, traffic and road surface conditions including rain, snow and off-road scenarios. The highly photo-realistic models provide an ideal training and assessment platform for novice and advanced drivers of standard cars, public transport, commercial, military and emergency service vehicles, individually or in a group situation, dynamically from a central controller desk.
Advanced Features
Features and Functions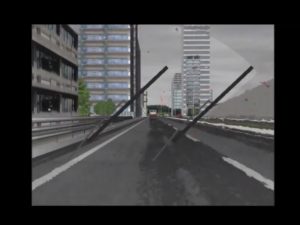 • Multi-Driver Clustered Research Systems
• General Public & Teen Driver Programs in all weathers, on or off Road
• First Responders, Police, Military, Bus & Heavy Vehicles
• Simulate multiple driving Scenarios including emergency events
• Researcher can control the driving scenarios dynamically
• Scenario editor enables an unlimited number of driver training scenarios to be produced
• Way points can be pre-set to activate individual scenarios
• Comprehensive driver performance monitoring and reporting capability
Interactive 3D VR Environments
• Build or import pre-built hypothetical and actual real-world road networks
• Enables total control over all environmental factors, either pre-set or dynamically activated, including all weather and day/night scenarios.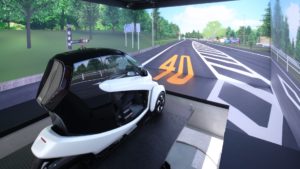 Vehicle Dynamics
• Control in-car vehicle dynamics to provide realistic driving experience including vibration from different road surfaces
• Import daata from specialist vehicle R&D software (e.g. CarSim & TruckSim)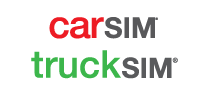 Multiple Hardware Options
• Eye Tracking, Digital Dashboard, P in P, HUD & HILs Simulation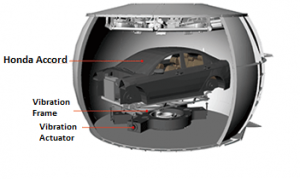 • Oculus Rift & HTC VIVE Immersive 3D VR driving
• Bicycle, Rail and Ship Simulation
• ¼ cab or Real Car driving simulators & 6 DOF motion system