VR-Design Studio software can replicate the real world in highly accurate 3D VR and provide added value to other industry standard transport engineering, micro-simulation and visualisation software. It is used by FORUM8 customers and partners in a wide variety of transport and drive simulation applications, including the research and development of autonomous and electric vehicles, and ADAS systems.
Latest News

FORUM8's real-time interactive 3D VR simulation and modelling software, VR-Design Studio (aka UC-win/Road) used throughout the world by urban and transport planning authorities can now be integrated with PTV Vissim, the industry's most advanced and flexible traffic simulation software. PTV Vissim is deployed by over 2,500 cities in 150 countries to simulate complex vehicle and pedestrian interactions realistically.
Driving simulation development
FORUM8's principle development objective is to enable the simulation of the real world as accurately as technically possible. This includes being able to reproduce and control every conceivable environmental effect including time of day, geographic location, shadows, street lighting, headlights, puddles, rain and snow.
Road traffic can be set and controlled, including vehicle speed, volume and direction. The scenario editor enables any number of "what-if" events
The sound of the engine, horn, tires (on different road surfaces), tunnel wind and vehicle crashes can all be simulated, as well as environmental sounds, such as rain, wind, thunder and lightning
Drive Simulation features and plug-ins
Highly realistic photo-realistic driving simulation
Left or right hand driving on or off road
User-friendly Scenario editor and wheel noise simulation
Vehicle Dynamics, including CarSim Math Model plug-in
Autonomous and connected vehicle simulation and research
Advanced Driver Assistance Systems (ADAS) simulation V2V and V2I
Eye tracking systems – calculation of screen coordinates possible
Eco-drive/carbon footprint calculations and force feedback
Driver diagnosis, data log export and reply plug-ins
Weather effects, time of day, smoke/fire particle and geolocation
Seamlessly import Point Cloud data, road networks and photo-logs
Immersive VR available using Oculus Rift
Software Development Kit (SDK)
Enables Transport Research
Human factors/cognitive responses and HILS
Advanced vehicle safety systems and ITS developments
Physical impairment and distracted driving
Facilitates Driver Training
VR-Drive multi-driver clustered systems
Teen driver programs in all weathers, on or off road
First responders, police, military, bus and heavy vehicles
Interactive 3D VR Environments
Build or import pre-built hypothetical or high quality actual road networks
Develop multiple driving scenarios/emergency events
Total control over all environmental factors
Vehicle Dynamics
Control in-car vehicle dynamics
Import data from specialist vehicle R&D software (e.g. CarSim)
Monitor and report on driver and vehicle performance
Driving Simulation Customisation
Eye tracking, digital dashboard, P in P and HUD Simulation, and HILS
Oculus Rift and HTC VIVE immersive 3D driving
Bicycle sim, rail sim, 6DOF hexapod systems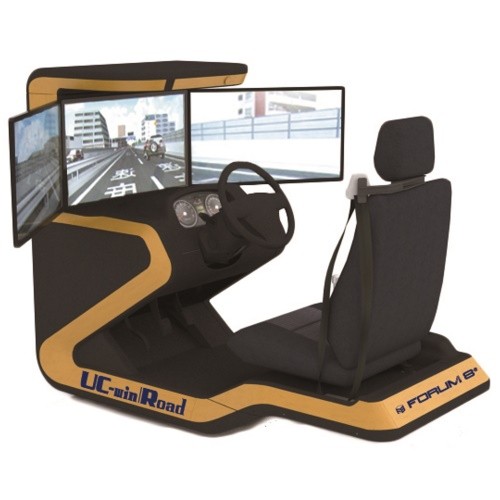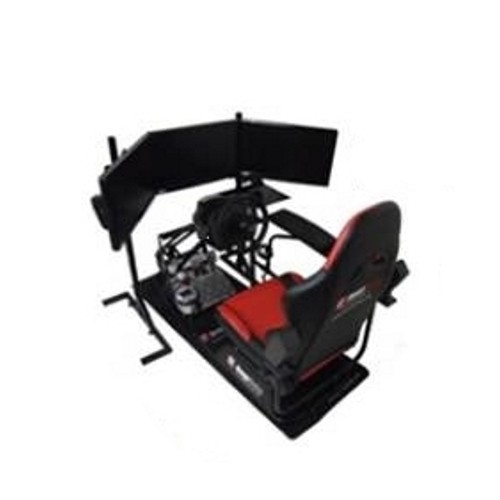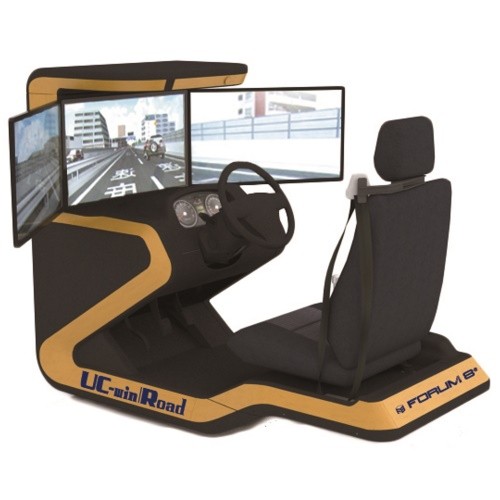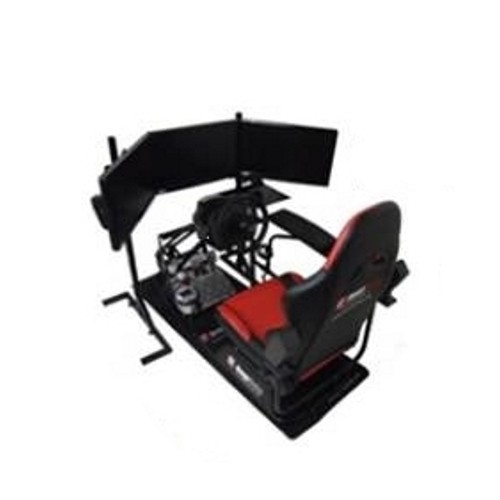 Find out more
View our technical resources.
Click here